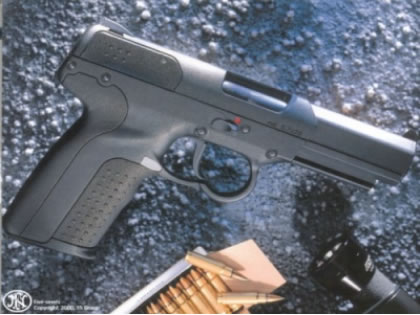 Today the PG reports that a man was shot multiple times in broad daylight downtown on Smithfield St. The killer pulled someone off a public phone, realized he had the wrong person, sat back in his car, found his man, grabbed him, shot him, and continued to empty 7 more shots into the man's chest once he fell to the ground. This is both tragic and symptomatic of the failures of our city and society. We can debate endlessly about causes for the violence (the quality of education within the Pittsburgh school system and job opportunities comes to mind) but we should agree that the phenomenon is likely overdetermined by a number of causes and should act in some way to minimize the number of lives being lost and injured due to gun violence.

A study released from the Violence Prevention Center on Jan 29 2007 indicated that Pennsylvania leads the nation in the per capita rate of black homicide victimization. The state's black homicide rate of 29.52 per 100,000 is six times the national overall homicide rate of 4.86 per 100,000. Among other findings described in the report, in 2004:

There were 398 black homicide victims, resulting in a homicide rate of 29.52 per 100,000. Of these, 348 were male and 50 were female.

For homicides in which the weapon used could be identified, 86 percent of victims (335 out of 389) were shot and killed with guns. Of these, 81 percent (273 victims) were killed with handguns. There were 48 victims killed with firearms, type not stated. There were 25 victims killed with knives or other cutting instruments, 7 victims killed by bodily force, and 9 victims killed by a blunt object.
The Courier
covered
the release of this study and has been monitoring gun violence in Allegheny County. The paper states, "It is our hope that as the list of victims grows, so will a true understanding of how these lost lives effect the mental health, economic well-being and self-images of the region's Black neighborhoods." The paper publishes monthly accounts of the number dead from gun violence in the county. As of March 31 this year,
the Courier reports
that there have been 30 homicides in Allegheny County —24 of which have taken the lives of Black people, 22 of those Black men.
BPEP, the Black Political Empowerment Project, declares that, indeed,
the time for talk is past
. BPEP, along with and at Hill House, organized the One Hood press conference and community action group in February to seek public engagement to address the growing problem of black on black homicide in Pittsburgh neighborhoods.
"Due to the overwhelming show of support, what we will do is ask everyone to write down their ideas and suggestions to put in a hat and discuss each one and determine which ones can be implemented within our communities, and the ones that require outside resources for implementation will then go downtown," explained Stevens.

"We intend to hold the mayor, Doug Shields, Bill Peduto and the other officials to their word of support."

The PG reported:

"

Pittsburgh Mayor Luke Ravenstahl, who attended last night, said he could not pretend to understand what crises the young men face but that he would work with the community to try to get illegal guns off the street"
From the PG report today, the mayor was attending a groundbreaking for a library in the Hill District when he heard of the incident and headed to the scene.
"To have an act of violence on Smithfield Street in broad daylight with hundreds of witnesses around -- it raises concern," the mayor said.

"I want to assure the public that this is an isolated incident," he said. "Police believe it is a targeted shooting. There are a lot of witnesses who are cooperating. Despite this today, we are one of the safest cities in America."
Well, after yesterday's awful tragedy at Virginia Tech, there should be no doubt that gun violence is a problem and we must act to address this problem locally. We may have one of the safest cities in America -in general terms- but looking at the data much more closely, certain groups in Pittsburgh are disproportionately affected by gun violence. Community groups are essential in advocating and organizing awareness to community problems but it will take political will to translate that concern into legislative action, mobilizing resources to address the problem. Let's hope that BPEP and other concerned citizens hold the mayor and other public representatives to their word in getting illegal guns off the street or doing whatever it takes to address this problem.
UPDATE:
Sadly, yesterday was
a hat trick .
The PG editorial board
suggests
the mayor take action.